Mote of Shadow is a trade item that you can create Primal Shadow with 10 of these items , just click on it after dropping 10 to create a Primal Shadow .
Now where should we get this item?

The best and fastest way to kill

Voidspawn

is located in Nagrand.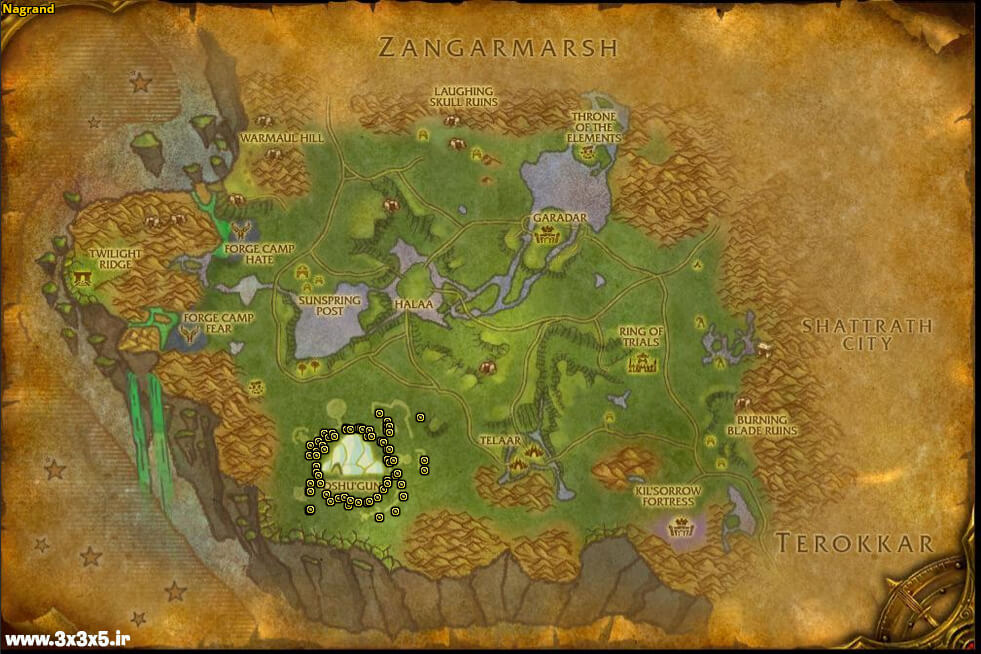 Primal Shadow is used in the following jobs:
[

Belt of Deep Shadow

]

[

Boots of Shackled Souls

]

[

Boots of Utter Darkness

]

[

Bracers of Shackled Souls

]

[

Cloak of Darkness

]

[

Cobrascale Gloves

]

[

Cobrascale Hood

]

[

Ebon Netherscale Belt

]

[

Ebon Netherscale Bracers

]

[

Ebon Netherscale Breastplate

]

[

Gloves of Immortal Dusk

]

[

Greaves of Shackled Souls

]

[

Redeemed Soul Cinch

]

[

Redeemed Soul Legguards

]

[

Redeemed Soul Moccasins

]

[

Redeemed Soul Wristguards

]

[

Shadowprowler's Chestguard

]

[

Waistguard of Shackled Souls

]

[

Fel Leather Boots

]

[

Fel Leather Gloves

]

[

Fel Leather Leggings

]

[

Stylin' Purple Hat

]

[

Nature Armor Kit

]
[

Black Felsteel Bracers

]

[

Fireguard

]

[

Hard Khorium Battlefists

]

[

Hard Khorium Battleplate

]

[

Nether Plate Shirt

]

[

Shadesteel Bracers

]

[

Shadesteel Girdle

]

[

Shadesteel Greaves

]

[

Shadesteel Sabots

]

[

The Planar Edge

]

[

Wildguard Breastplate

]

[

Wildguard Helm

]

[

Wildguard Leggings

]
[

Assassin's Alchemist Stone

]

[

Transmute: Primal Shadow to Water

]

[

Cauldron of Major Shadow Protection

]

[

Major Shadow Protection Potion

]
[

Enchant Cloak – Greater Shadow Resistance

]

Enchant Cloak – Subtlety

Enchant Weapon – Deathfrost

Enchant Weapon – Soulfrost
[

Night's End

]

[

Soulguard Bracers

]

[

Soulguard Girdle

]

[

Soulguard Leggings

]

[

Soulguard Slippers

]

[

Bracers of Havok

]

[

Cloak of the Black Void

]

[

Shadowcloth

]
Jewelcrafting
[

Figurine – Shadowsong Panther

]

[

The Natural Ward

]

[

Figurine – Nightseye Panther

]

[

Khorium Band of Shadows

]

[

Pendant of Shadow's End

]

[

Pendant of Withering

]
[

Annihilator Holo-Gogs

]

[

Gnomish Battle Goggles

]

[

Quad Deathblow X44 Goggles

]

[

Nigh-Invulnerability Belt

]