PVE Restoration Shaman Healer training
It has very strong spells, it is of the natural type, and it also has totems, which by placing them on the ground, adds to its power in the game.
A group needs a shaman to achieve their goals. (Resto shaman) A healing shaman.
(elemental shaman) Shamani fights with lightning power from a distance (enhancement shaman) The shaman is damaged in this physical mode and uses the magic of Wind Fury (wind of victory).
Restoration shamans also have special abilities for Healing. The fame of this group is due to their two special spells for healing called Chained Heal and Totem of Healing Rains .
The shaman can use the Bloodlust spell to increase the damage and heal done of the group.
Shamans have three shields: Lightning Shield , Water Shield , and Earth Shield , which can use only one of them at a time.
Talent Tree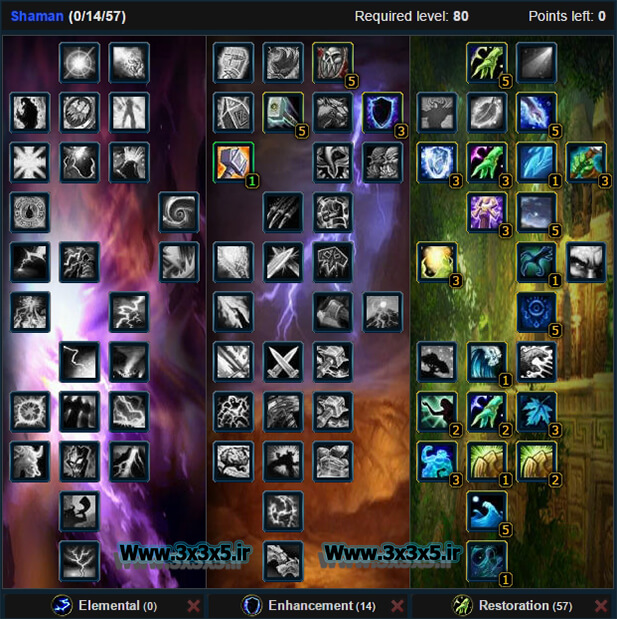 The best type of Glyphs for PVE Restoration Shaman Healer What glyphs can be?
Major Glyphs
Minor Glyphs
The best socket and Gem picking mode for PVE Restoration Shaman Healer
Enchants suitable for PVE Restoration Shaman Healer class
Rotations or how to play with the PVE Restoration Shaman Healer class
Spell Power -> Haste -> Critical Strike Rating -> Intellect & Mp/5
For this class, I suggest watching the following clip in relation to Rotation.