Learn how to do Thunderfury Quests
Today we are at your service with another World of Warcraft tutorial, which is our tutorial today on how to do the Thunderfury, Blessed Blade of the Windseeker quests , which leads to receiving this beautiful item.
First of all, you must talk to the npc named Highlord Demitrian in the Silithus region , but before that, there must be an item in your character's bag called Bindings of the Windseeker , which is dropped from the Baron Geddon or Garr bosses in Molten Core , which This item has two pieces:
Note: Each of these pieces is dropped from a boss, such as Bindings of the Windseeker from Garr 's boss and Bindings of the Windseeker from Baron Geddon's boss.
Note: In general, only one of the two pieces should be in the bag of your hero and character at the beginning and carry it with you. Later on, the same npc will give you the quest for which you should also bring that one piece.
We must do the following quests:
 [60]  

Examine the Vessel

 [60]  

Rise, Thunderfury!
.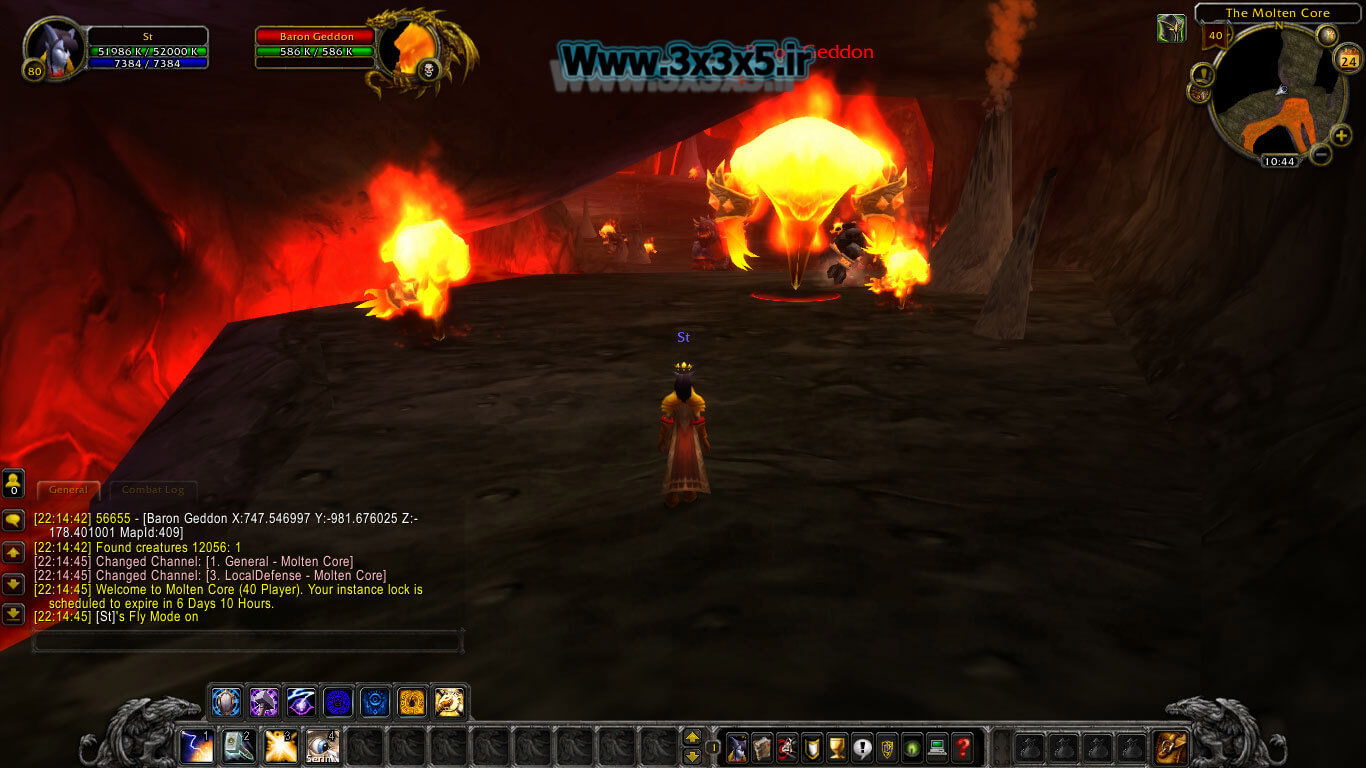 .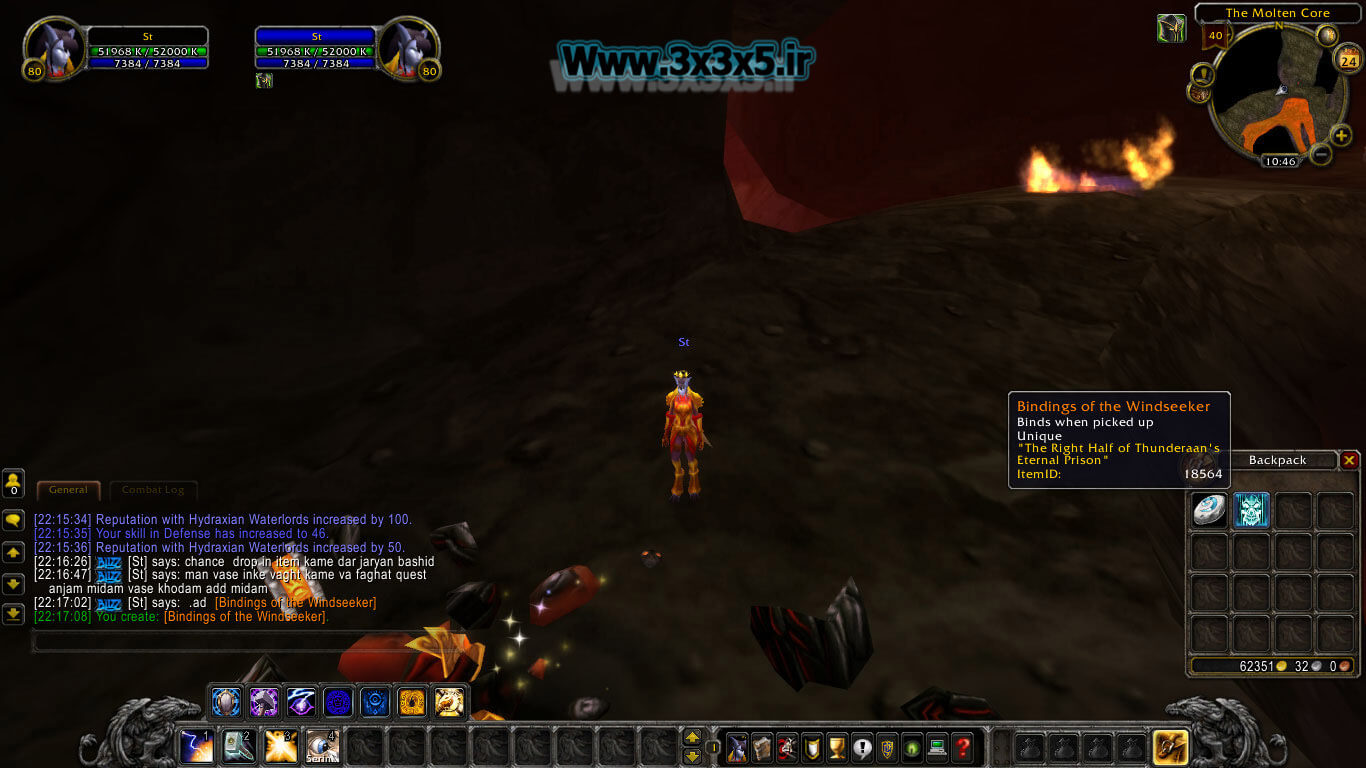 .
.
.
.
.
.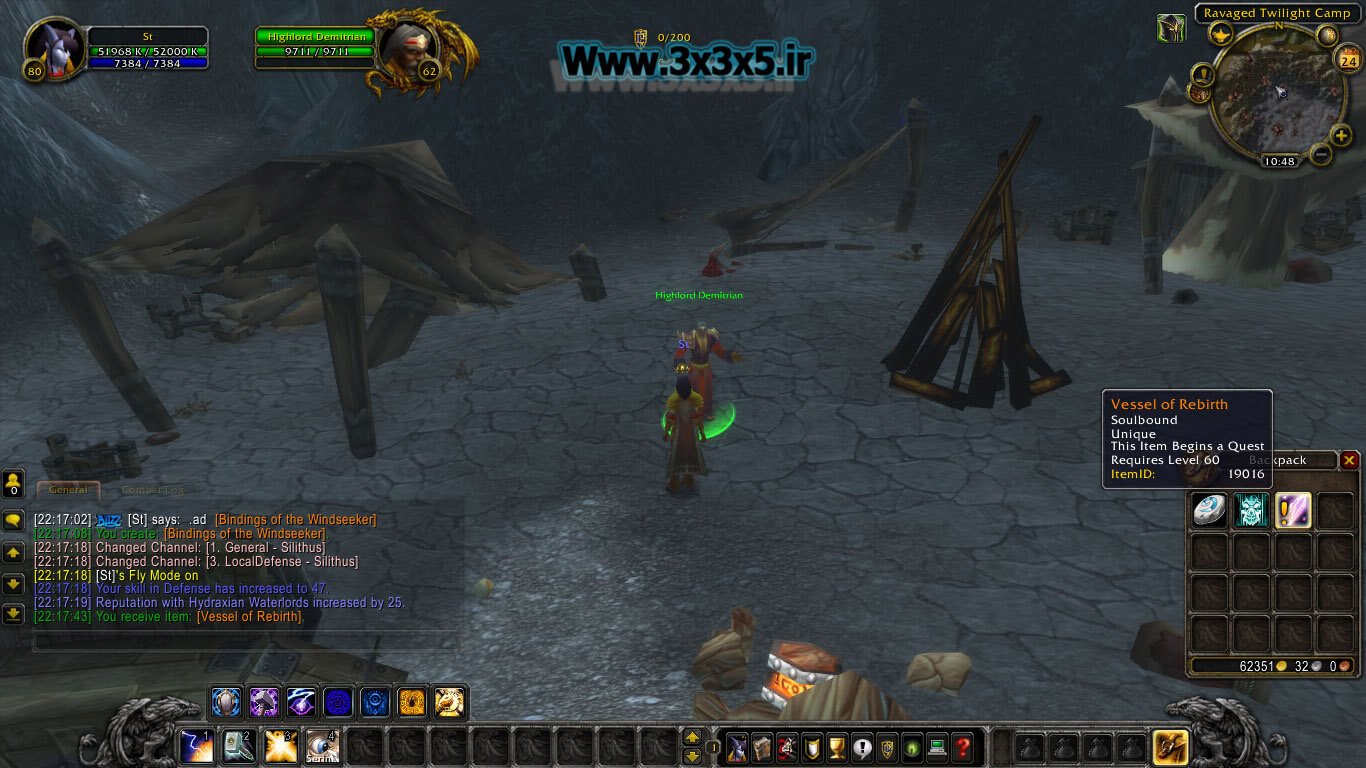 .
.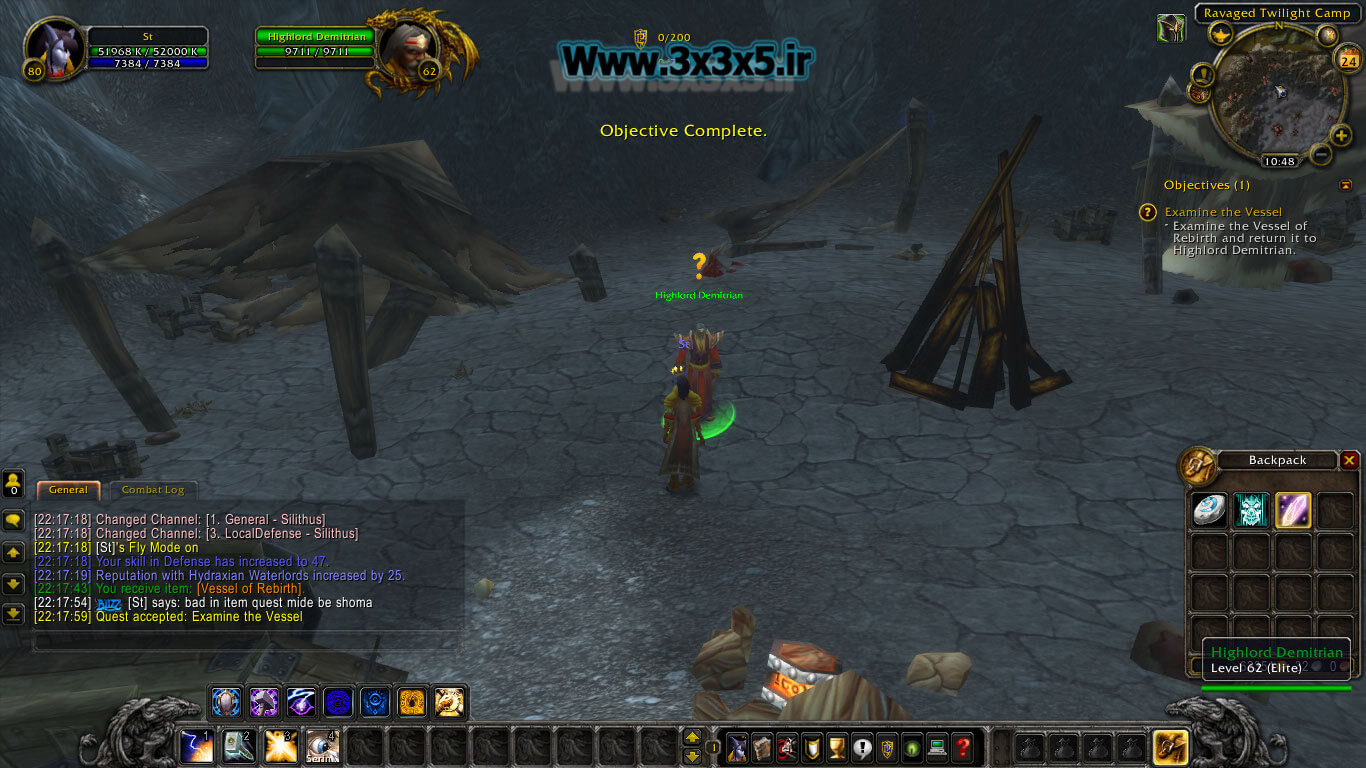 .
.
.
.
To complete this quest, you need the following items, which we will check in detail:
.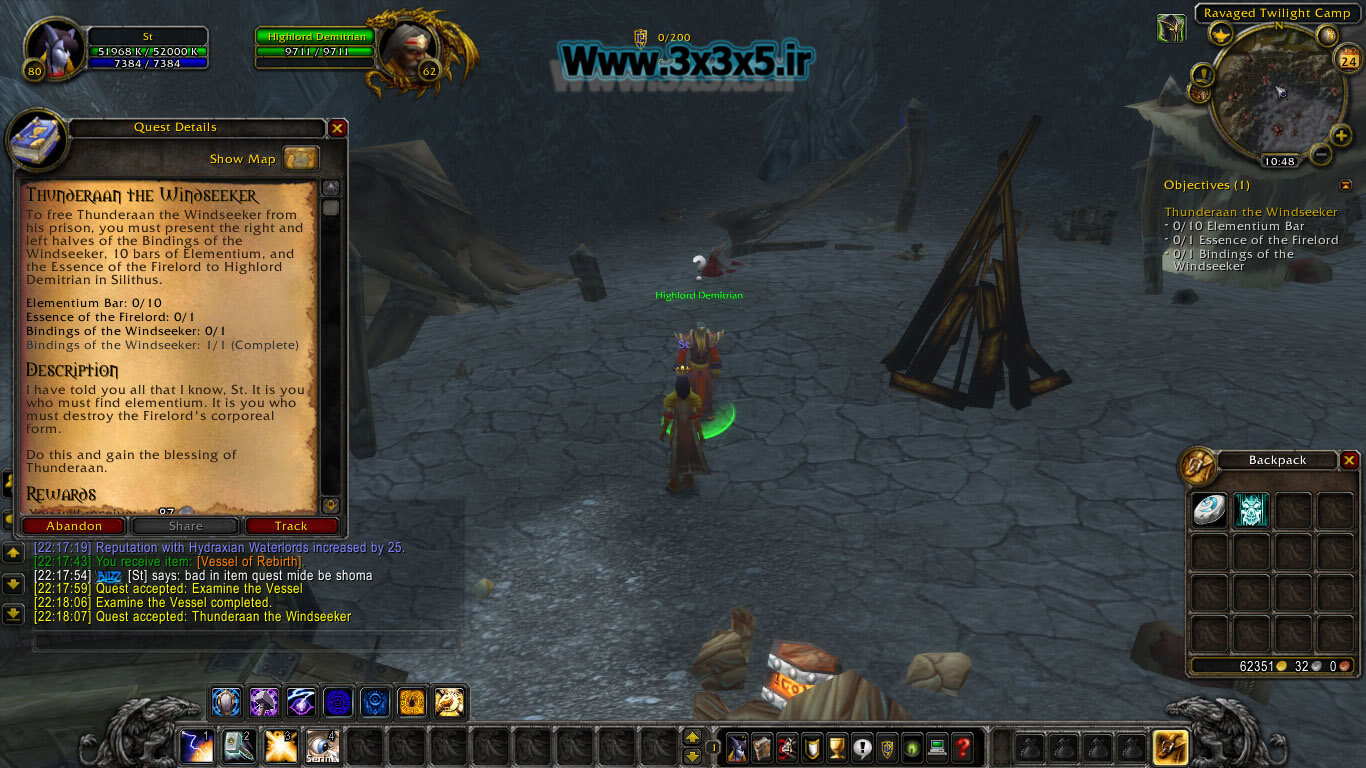 .
.
.
.
.
.
.
.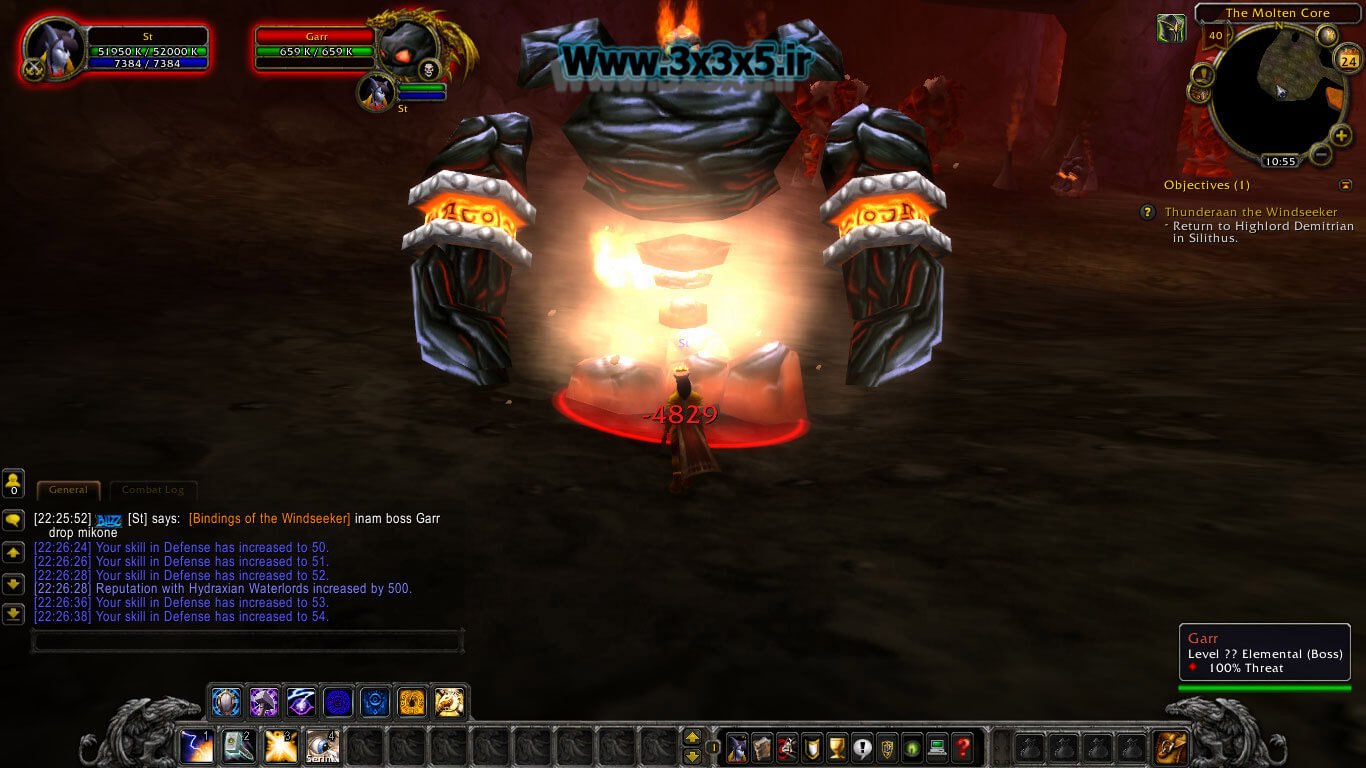 .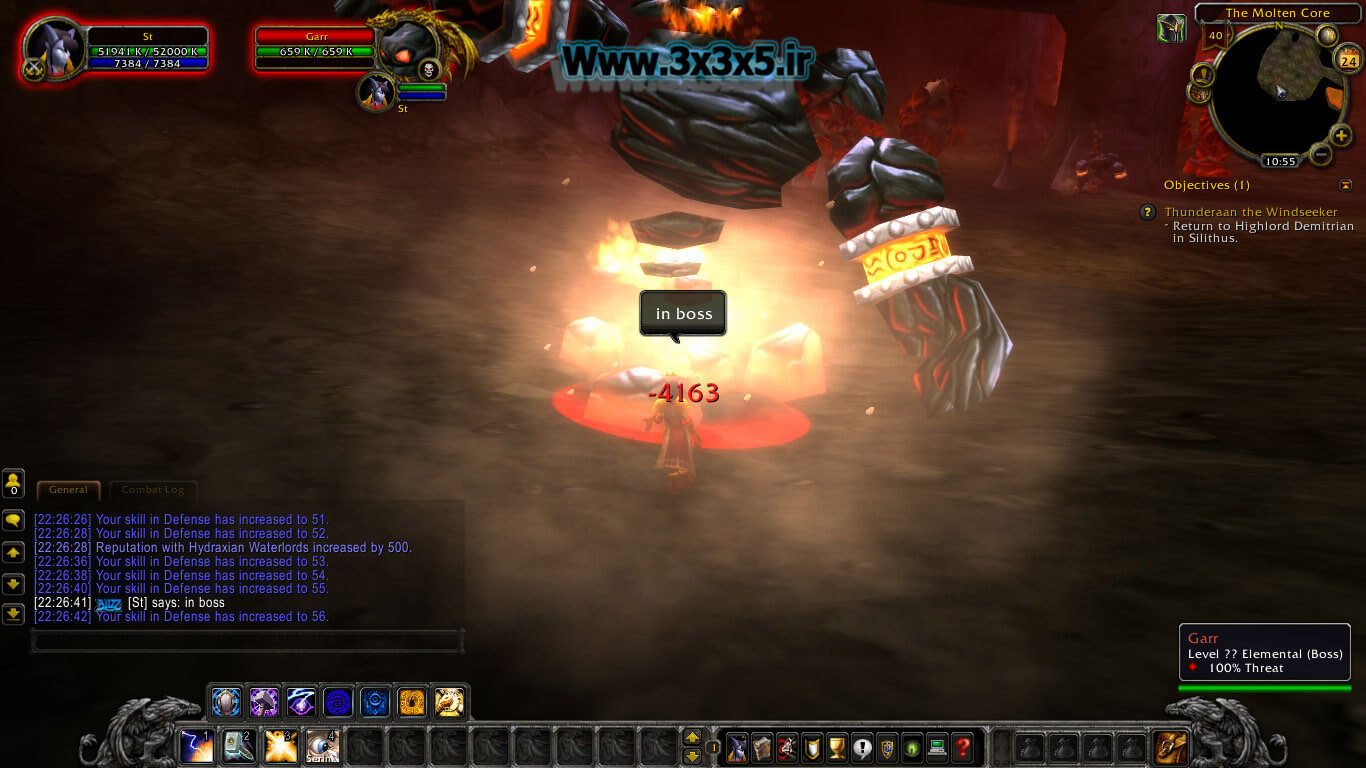 .
.
.
The last item called Essence of the Firelord , Ragnaros boss drops, with a 100% chance .
.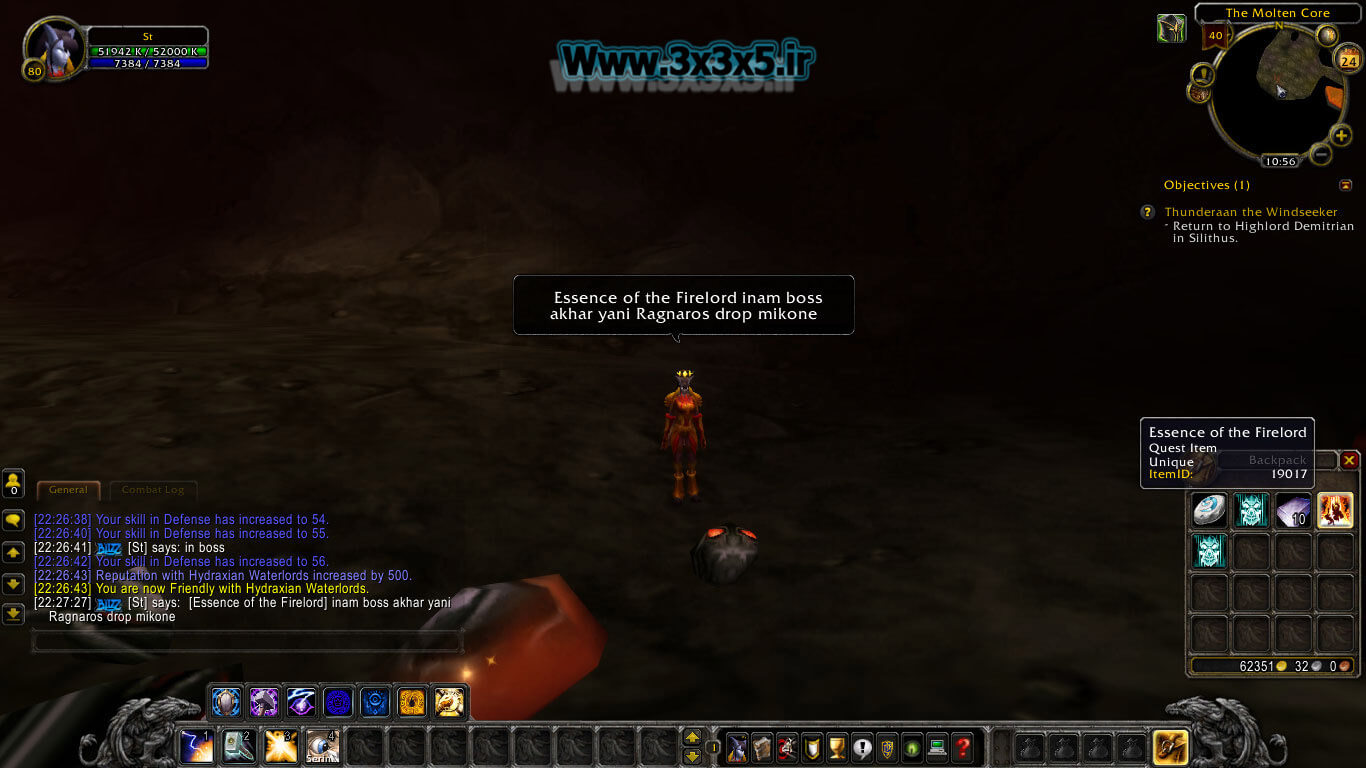 .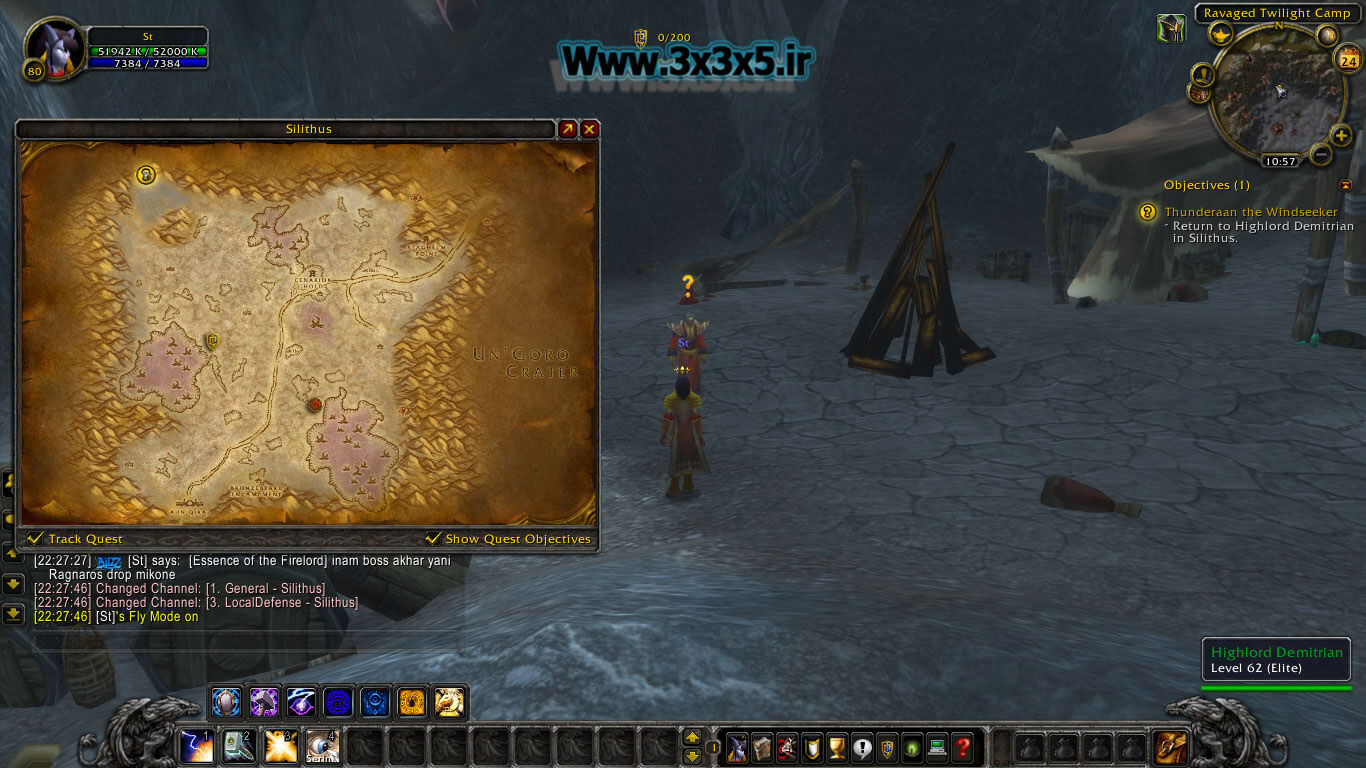 .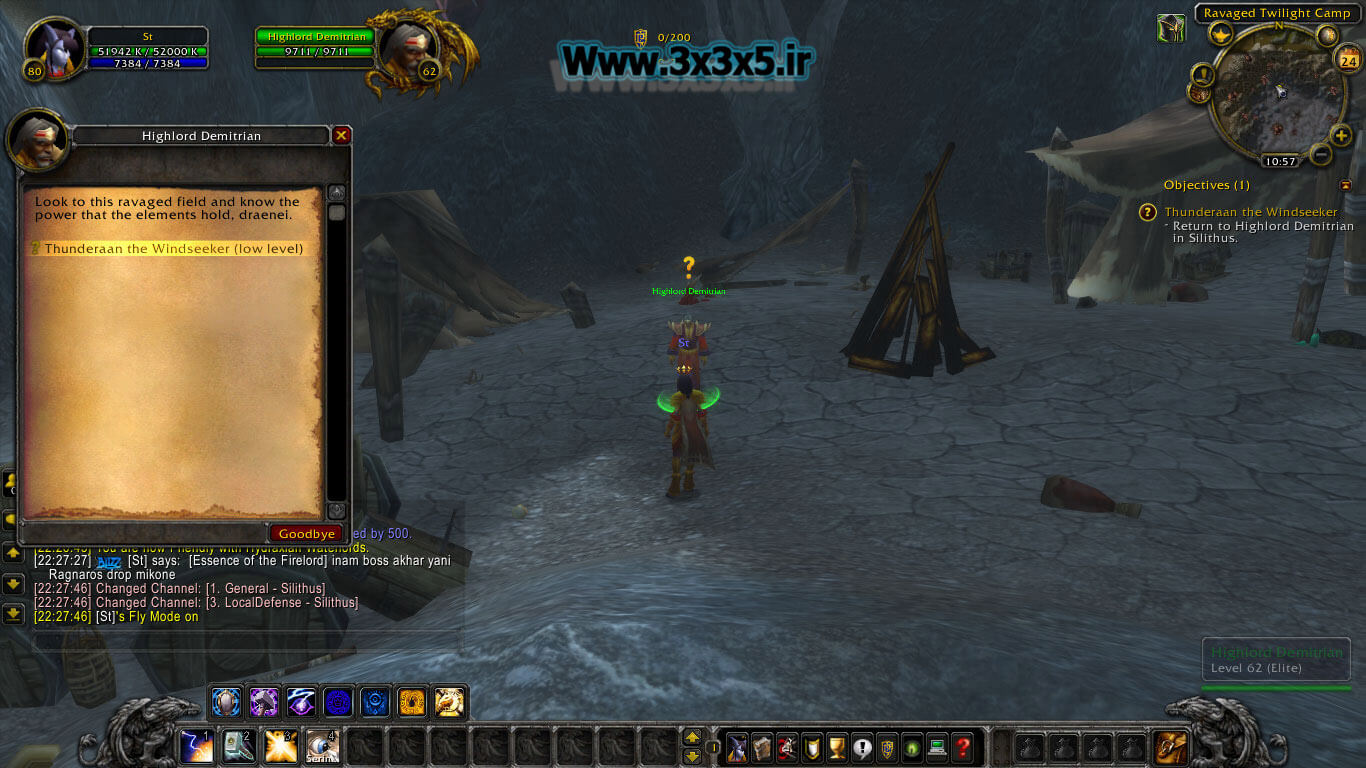 .
.
.
.
.
.
.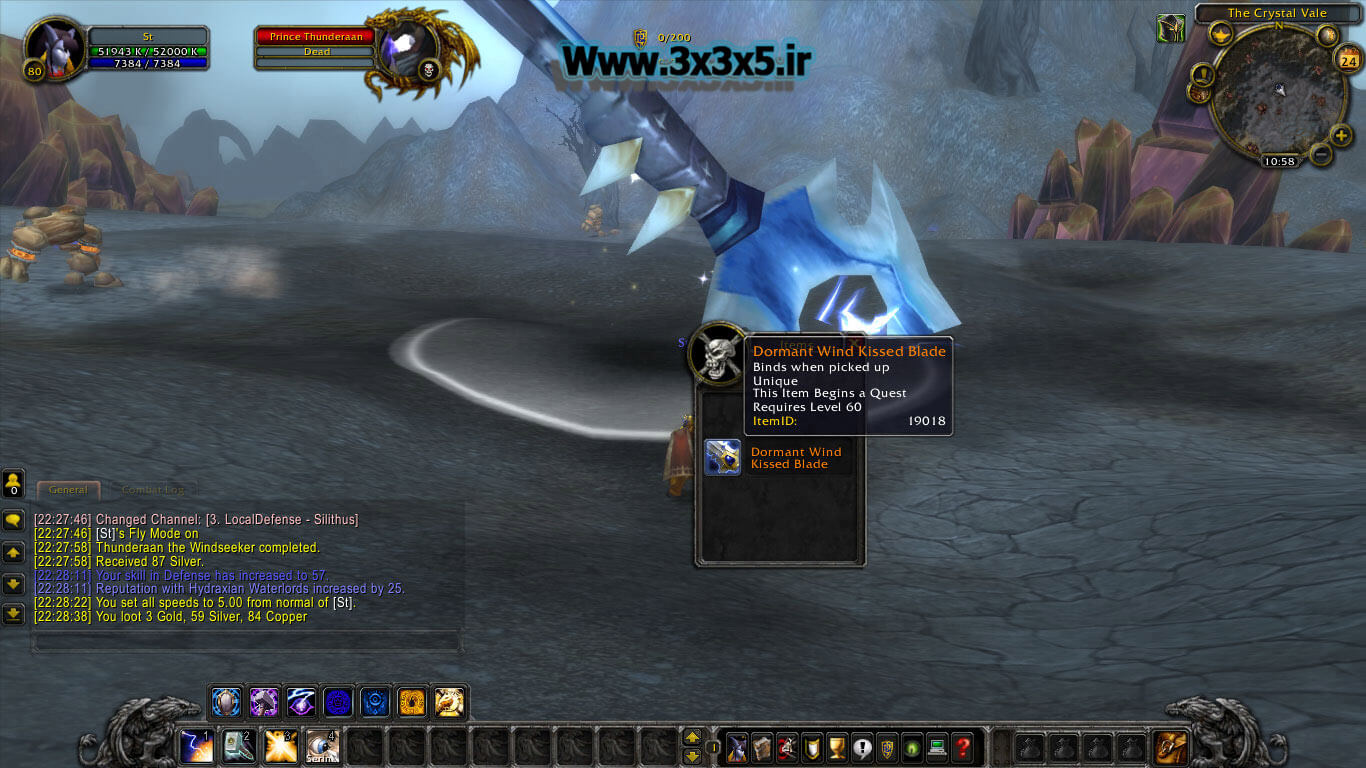 .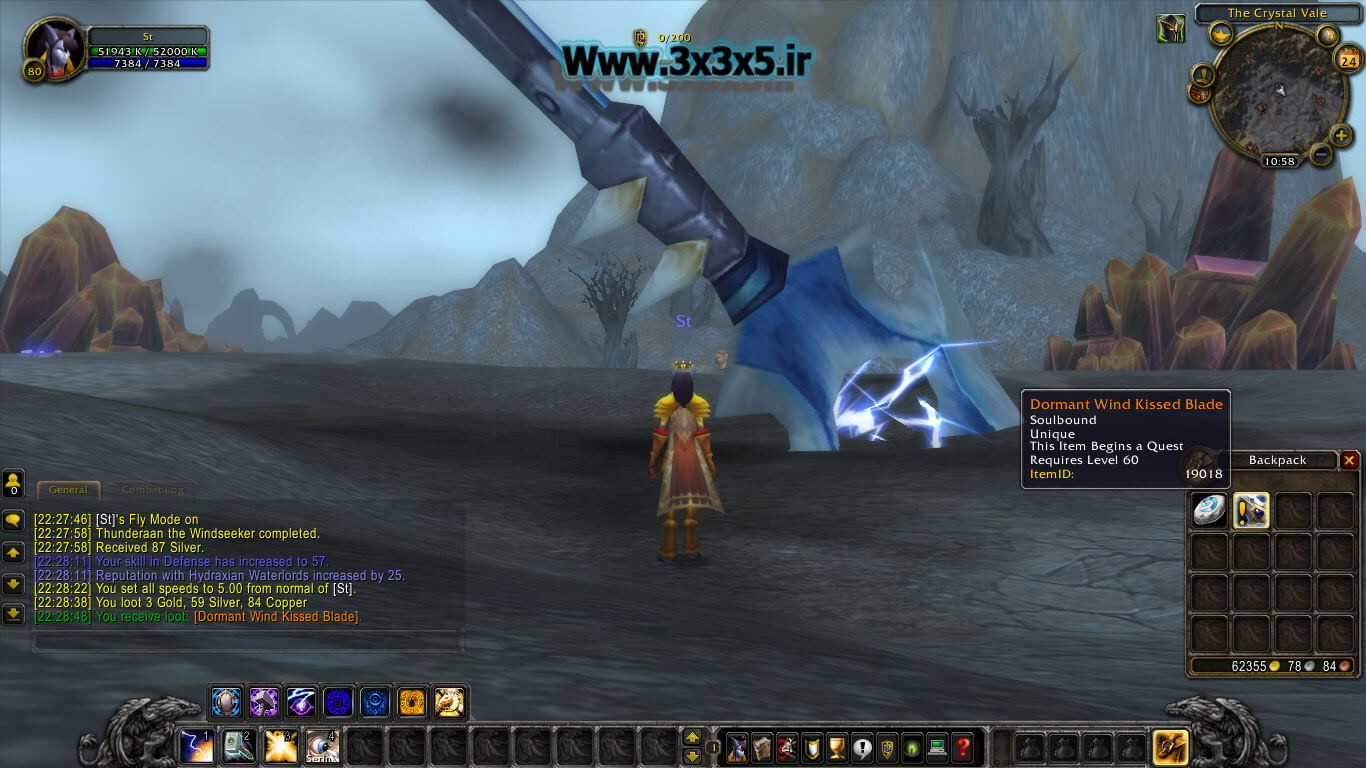 .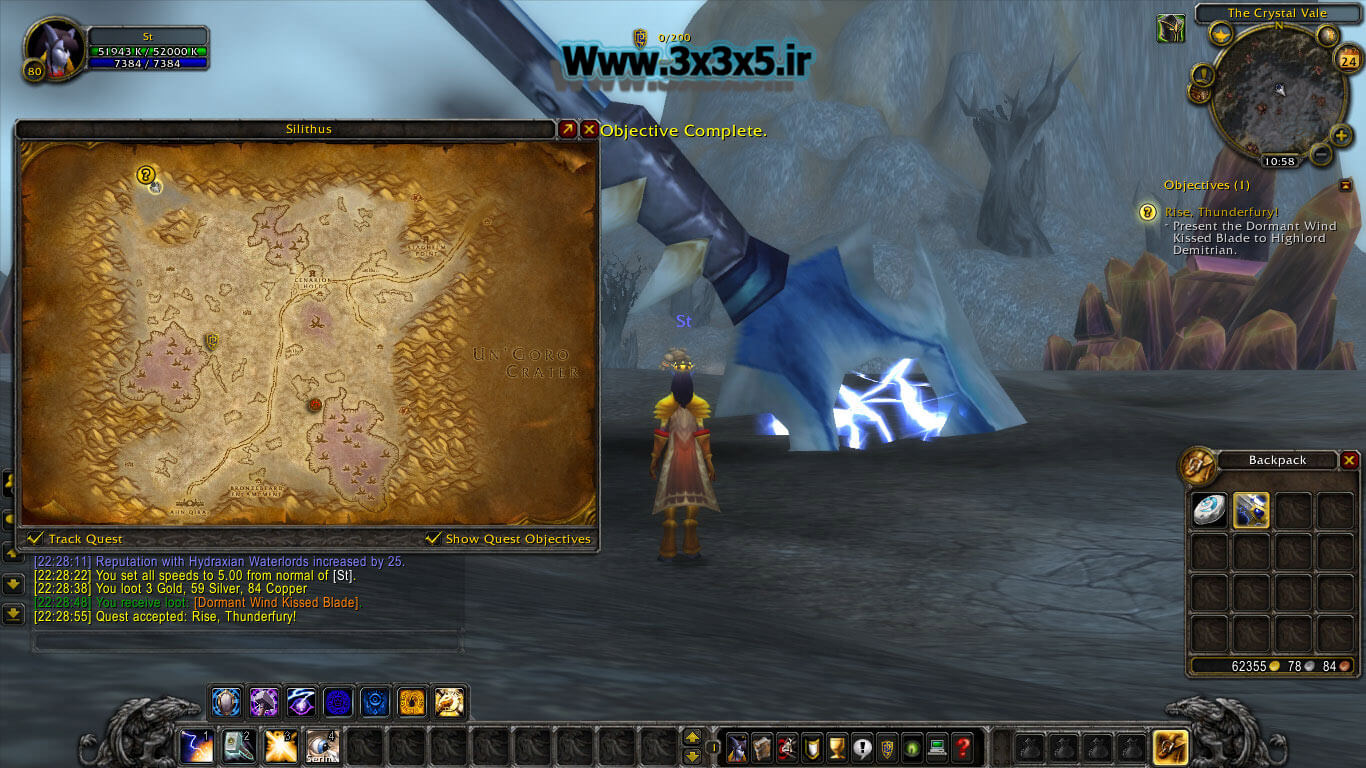 .
.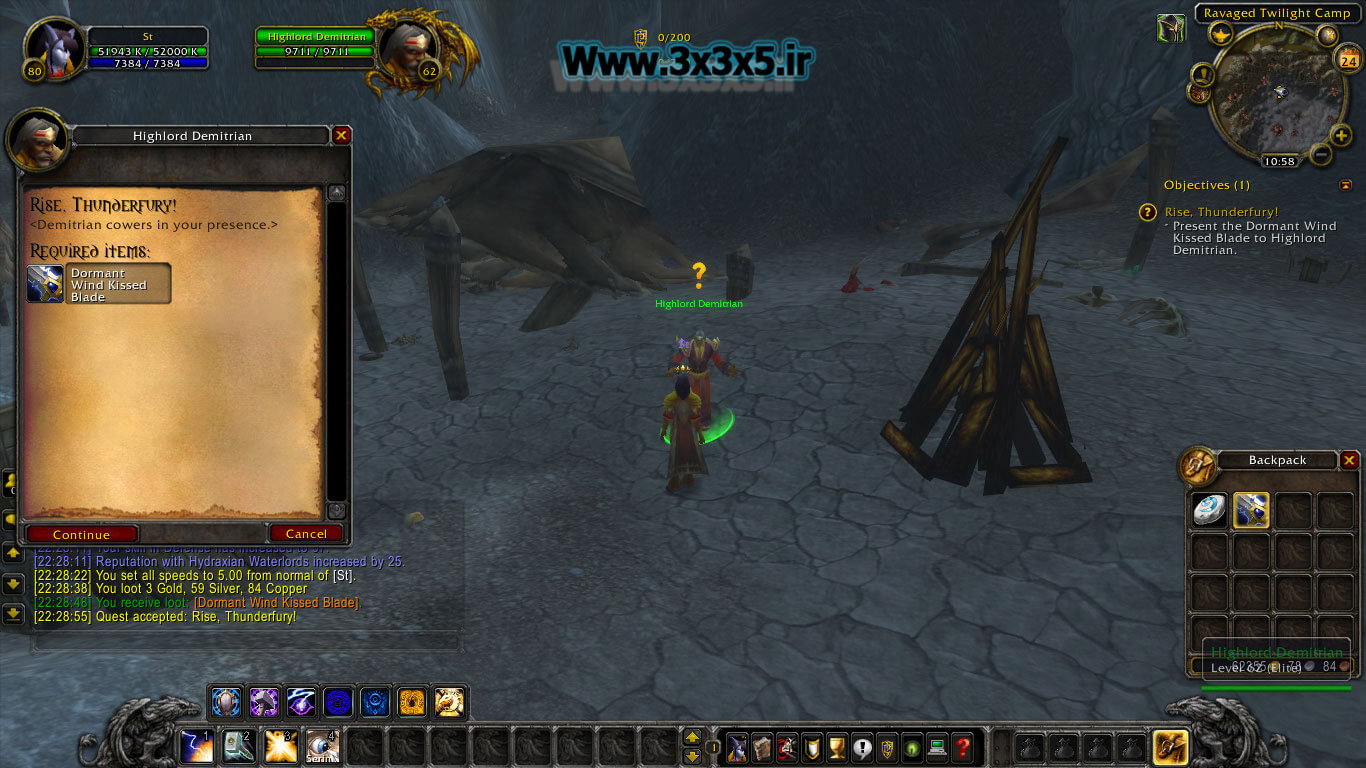 .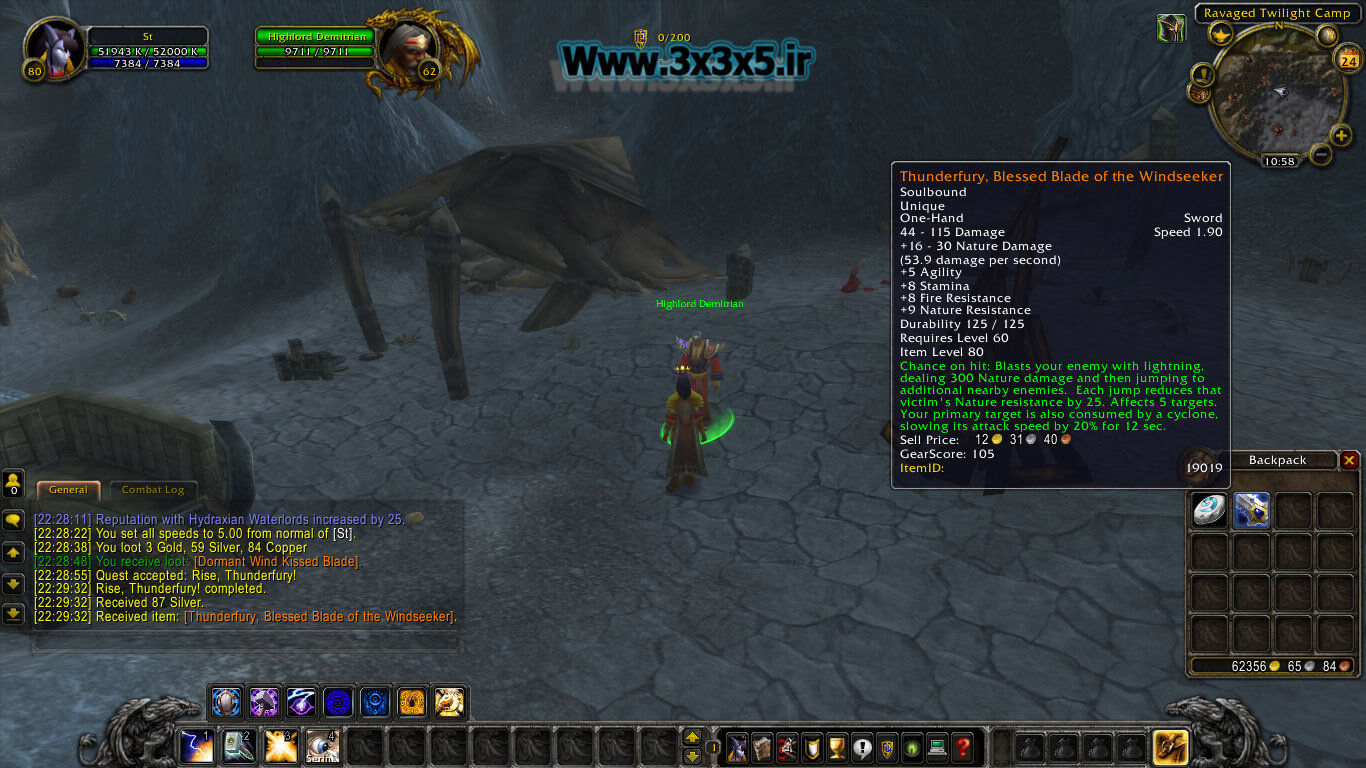 .
.
.