What does talent mean in wow?
Each Class has its own power. You can open your Talent page by pressing the N key. You can choose your power – in total you can get 2 complete Talent models.
In the game, these powers are called Talent, you have 3 Talent pages in each Class and you can get a total of 71 Talents.
.
.
.
.
1- Number of Talents you have taken on this page
2- Number of remaining
Talents 3- Your first
Talent 4- Your second Talent
There is also another part in this section called GlyphGlyphs are made by players who have an Inscription job. Each player can use 3 main Glyphs and 3 secondary Glyphs. Glyphs make your powers stronger or change the use of your powers.
.
.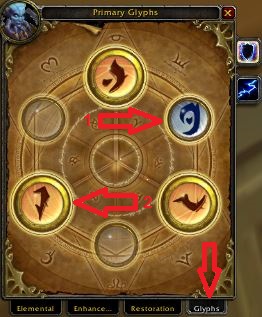 .
.
1- Sub-
Glyph 2- Main Glyph