Mote of Water is one of the main elements of water in different parts of Outland and this item can be obtained by fishing in Pure Water pools , also from the daily fishing reward of Bag of Fishing Treasures and you can with 10 of these items Make Primal Water , just click on it after dropping 10 to create a Primal Water .
Now where should we get this item?

The best and fastest way to kill

Crashing Wave-Spirit

is located in

Nagrand

.
.
.
.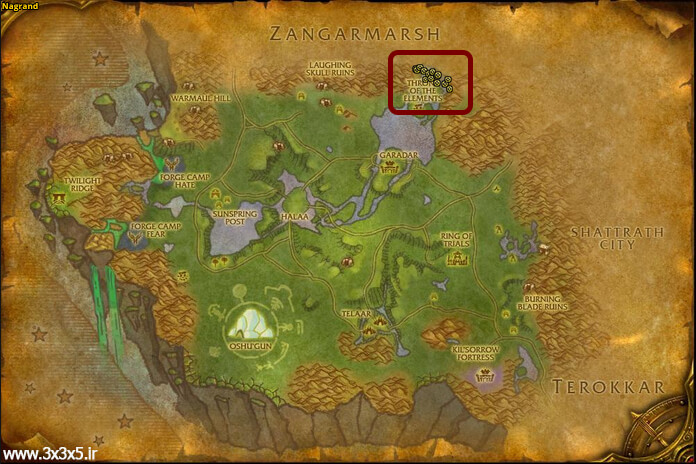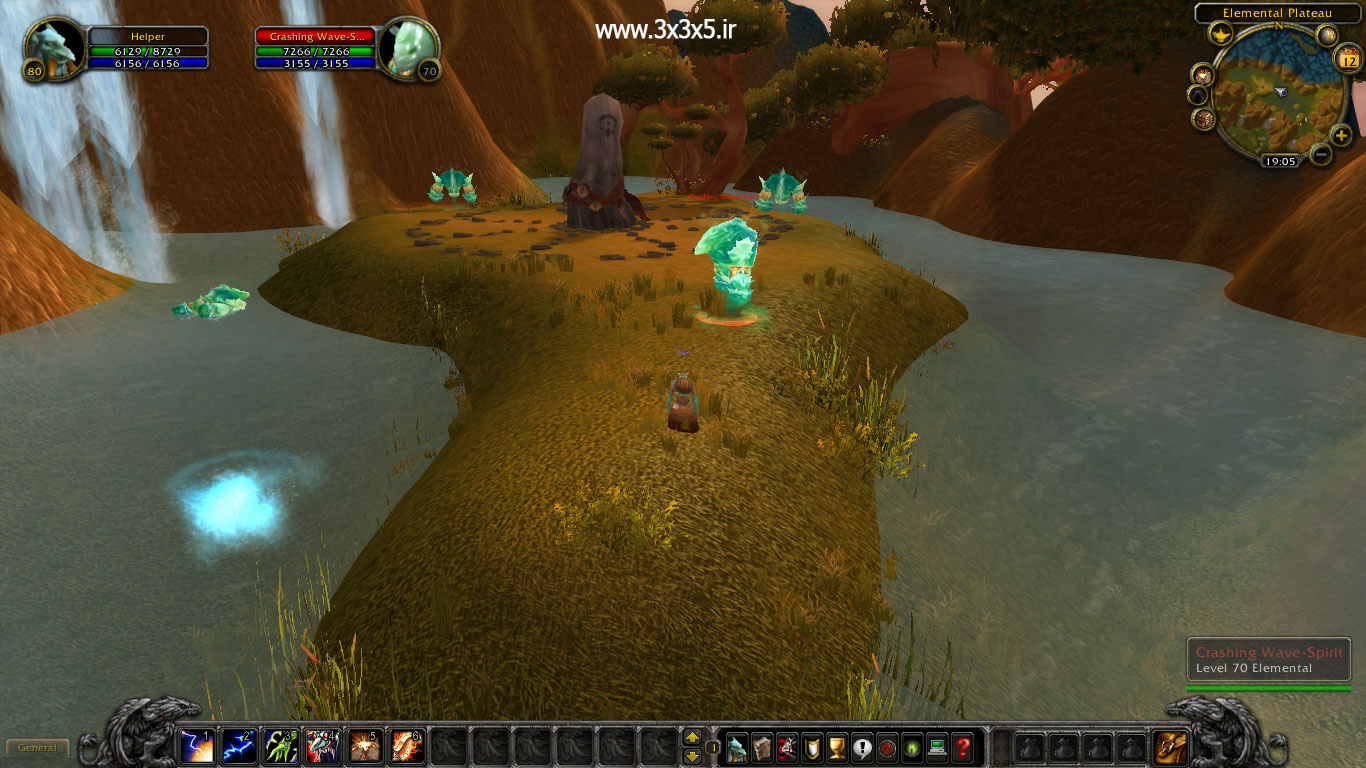 .
.
.
Primal Water is used in the following recipes:
[

Major Frost Protection Potion

]

[

Cauldron of Major Frost Protection

]

[

Transmute: Earthstorm Diamond

]

[

Transmute: Primal Might

]

[

Transmute: Primal Water to Air

]

[

Transmute: Primal Water to Shadow

]
[

Belt of the Guardian

]

[

Blessed Bracers

]

[

Boots of the Protector

]

[

Flamebane Bracers

]

[

Flamebane Breastplate

]

[

Flamebane Gloves

]

[

Flamebane Helm

]

[

Iceguard Breastplate

]

[

Iceguard Helm

]

[

Iceguard Leggings

]

[

Khorium Belt

]

[

Khorium Boots

]

[

Khorium Pants

]

[

Storm Helm

]

[

Stormforged Axe

]

[

Stormforged Hauberk

]

[

Thunder

]
[

Gnomish Power Goggles

]

[

Icy Blasting Primers

]
[

Khorium Band of Frost

]

[

Pendant of Frozen Flame

]

[

Pendant of Thawing

]

[

The Frozen Eye

]
[

Bindings of Lightning Reflexes

]

[

Blastguard Belt

]

[

Blastguard Boots

]

[

Blastguard Pants

]

[

Flame Armor Kit

]

[

Flamescale Belt

]

[

Flamescale Boots

]

[

Flamescale Leggings

]

[

Hood of Primal Life

]

[

Hurricane Boots

]

[

Monsoon Belt

]

[

Netherfury Belt

]

[

Netherfury Boots

]

[

Netherfury Leggings

]

[

Shoulders of Lightning Reflexes

]
[

Belt of the Long Road

]

[

Frozen Shadoweave Shoulders

]

[

Frozen Shadoweave Robe

]

[

Frozen Shadoweave Boots

]

[

Primal Mooncloth

]