Learn how to use items and bags
In the game, you can strengthen yourself by upgrading your gear or the same clothes. To wear clothes, pay attention to a few points: The clothes of all classes are not the same, that is, for example, the clothes that Warrior wears are different from the clothes that Mage wears.
You can identify your type of Class clothes according to the table I left for you
.
.
.

.
.
.
Some classes do not want to take off their original clothes before level 40, and when they take level 40, they can train how to slide) I will explain about training in full later. (So ​​you understand why some of your Q Rewards were red in the previous part? Because you do not have the ability to wear them. Now that you understand what your items are, let's see how to use these items or say: Now how? Wear clothes?
It's not hard work! There are just a few techniques that will help you a lot. To equip or wear clothes and gear, click on the clothes in your bag and open the Character with C.
Now the item on your Bag turns gray and somewhere Mouse escapes and the place of the Item in the Character is marked in light blue) The place of each item depends on its type! That is, Chest goes instead of Chest and.
Number 1

: Indicates the location of the clothes you removed. Number 2: Indicates the item in your Bag that has been grayed out
.
.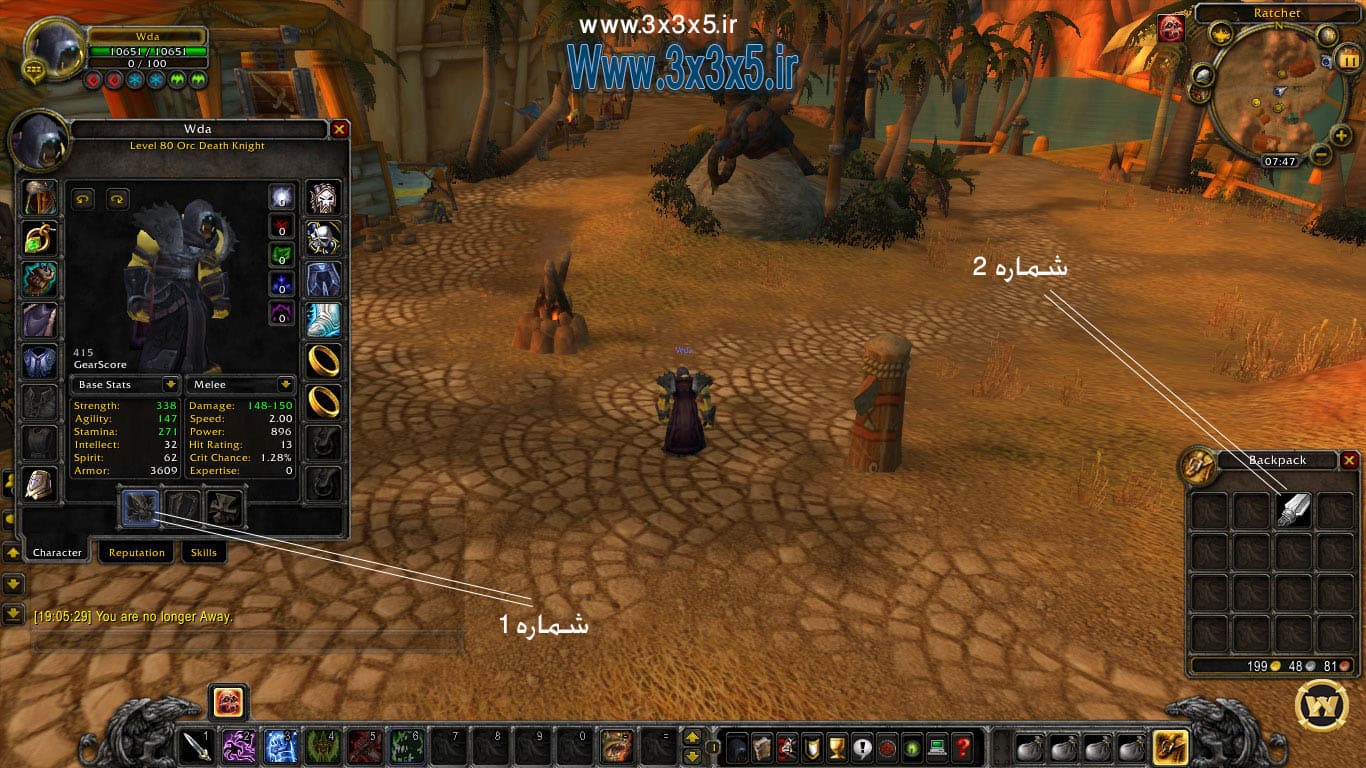 .
.
Now just put the item on the blue area to equip the desired item and wear it! Note that the shape of the item affects your appearance! Remember I said how many methods make it easier for you? On the next page, read a few tricks to easily equip items. Maybe many Fun 80 server servers do not know this !!!!
Suppose you have a shoe Feet item and a new Feet is dropped from Q or inventory.
Do you want to know which one is better? The one that is Tenton or the one that you just got.
The best and easiest way is to go and hold the new item in your Bag and hold Shift.
.
.
.
.
By going to the item in the Bag, the specifications of the same item are displayed, and by holding Shift, you can compare the specifications of the item of the same item that is currently available, and you can easily compare it! After you find out the new item is better (if it was not better to do nothing) just left-click on the item in the bag and the item in the bag will be replaced with the item in the bag!
Just as easily! Doing such tips will make the game more enjoyable and make it less nerve-wracking.