We dedicate this post to the training to download and install wow, which is enough to download the world of warcraft game in the download section of the site, and in the dedicated post to download all versions of the World Of Warcraft game.
After downloading, you have to decompress the downloaded files. To do this, just right-click on file number 1 and select ract Extract to and specify the location where you want the game to be extracted.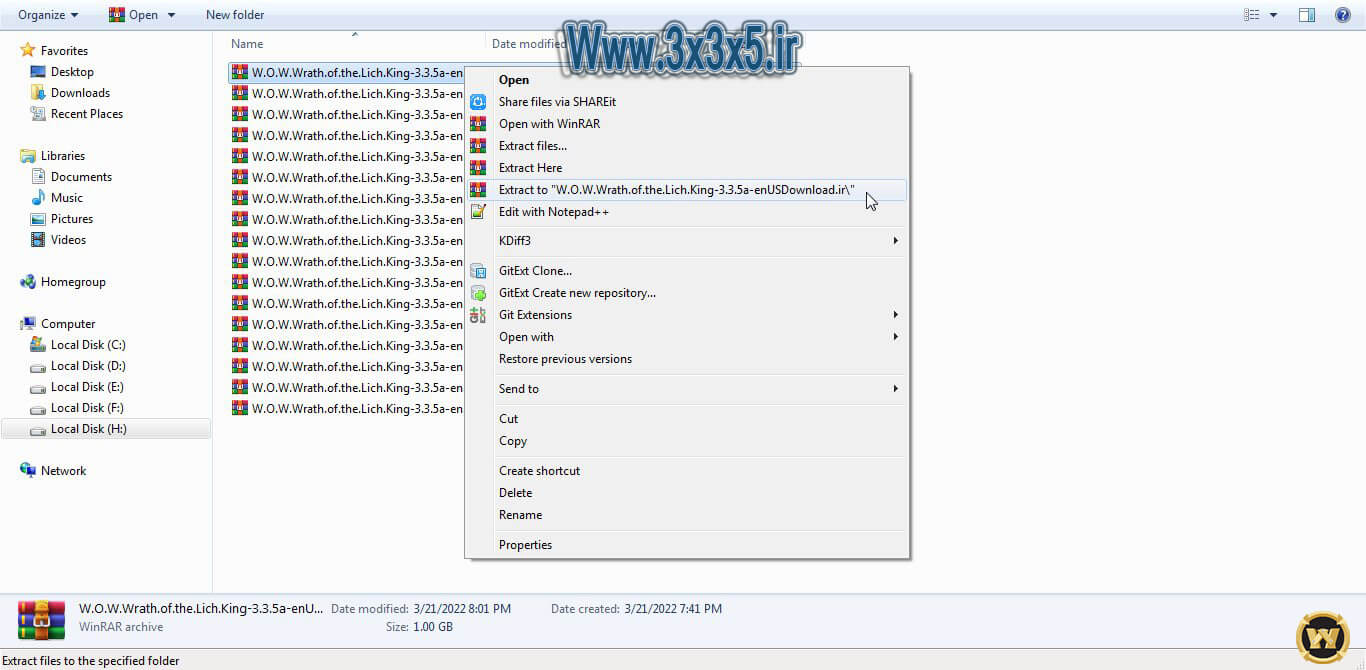 World version of Warcraft – WoTLK 3.3.5a You do not need to install anything, you just need to run the "wow.exe" file.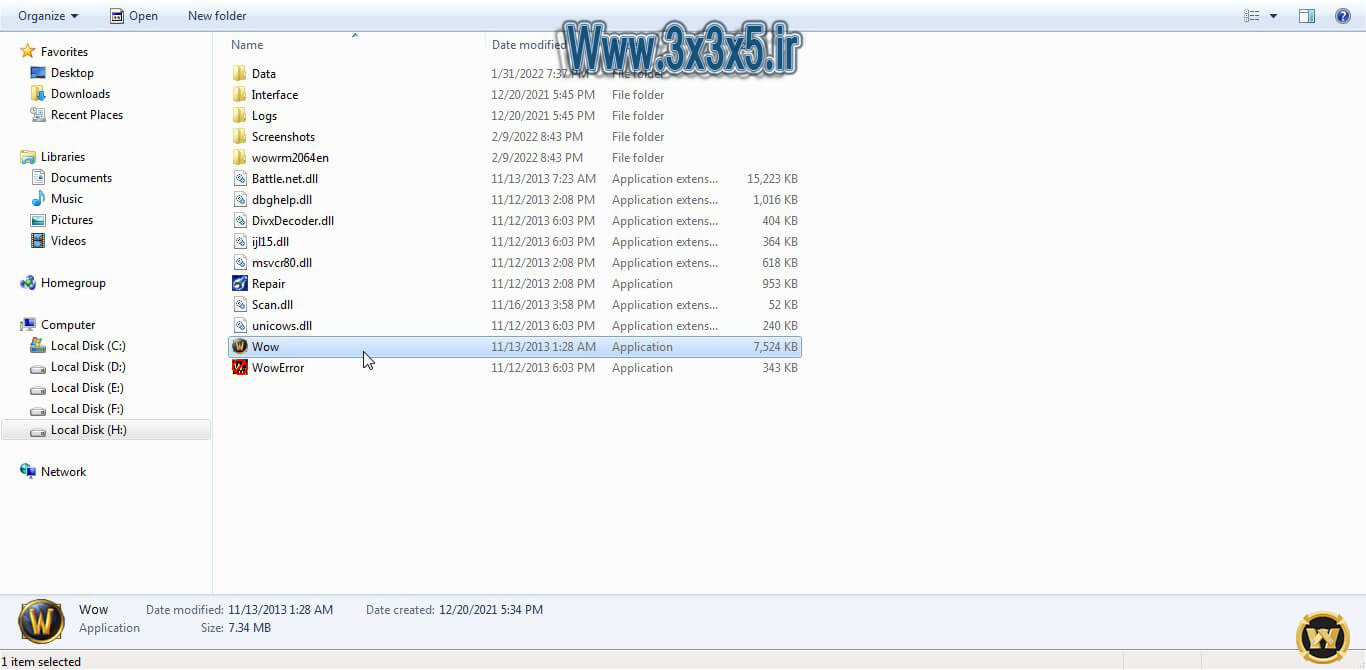 To play in the first stage, you must set the server on which you want to play realmlist. There are two ways to do this:
Download the wowrm2 list realm program from the site and set up realmlist, which is very convenient, and I personally use this method, and I recommend that you change the realmlist with this program.

Go to the game folder on your system and enter the following address and then open the realmlist.wtf file with Notepad. "

World of Warcraft \ Data \ enUS

" or "

World of Warcraft \ Data \ enGB

" Then delete all the text in it and enter the relevant realmlist server and return to the "World of Warcraft" folder and the "wow" file. run "exe".
After the above process, you must register on

the same server

where you changed and set the realmlist, and then enter the game with the username and password that you registered

on the relevant site .
Minimum System Requirements :
OS: Windows XP / Windows Vista / Windows 7 / Windows 8 / Windows 10 with latest service pack
CPU: Intel Core 2 Duo E8500 or AMD Phenom II X3 720
GPU: Nvidia GeForce GT 440 or AMD Radeon HD 5670 or Intel HD Graphics 5000
RAM : 2 GB
OS: Windows 10 64-bit with latest service pack
CPU: Intel Core i5-3330, AMD FX-6300, or better
GPU: Nvidia GeForce GTX 750 Ti or AMD Radeon R7 260X or better
RAM: 4 GB
Note: This game is installed and to run, just extract the files and enter the game.
Note: The game is the original version and is suitable for playing on Blizzard servers using the Battle.net account .